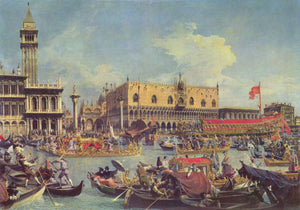 May 2, 2024 - 7:30 PM (lecture at 6:30 PM)
Church of St. Luke in the Fields, 487 Hudson Street, NY NY 10014

Vespers in Venice - Music of Claudio Monteverdi
Choir of St. Luke in the Fields 
with Baroque in the Fields orchestra
The concert will feature the music of Claudio Monteverdi for the service of Vespers, including pieces from the Selve morale anthology of 1641 and the ever-popular Beatus vir. The service of Vespers in seventeenth-century Venice was a musical extravaganza, a Concert spirituel. The church music of Monteverdi and his contemporaries reflected the "modern style" of the day, with dazzling displays of vocal virtuosity and a kaleidoscope of instrumental colors.

Tickets will be mailed after Labor Day. 
All tickets ordered after April 18 will be held at the door for pick-up.