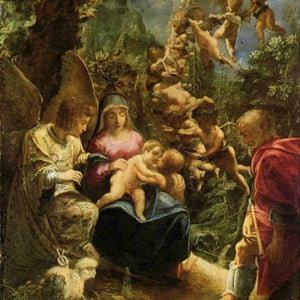 A Bach Christmas
Choir of St. Luke in the Fields with Baroque in the Fields period instrument ensemble 
Filmed live on December 8, 2023
View the program here.
For much of his life Johann Sebastian Bach worked as a church composer, writing music to accompany services through the year. The joy of the Christmas season inspired some of his most brilliant and festive compositions. The concert will include three cantatas: Nun komm, der Heiden Heiland, BWV 62, for Advent, Darzu ist erschienen der Sohn Gottes, BWV 40, and Gloria in excelsis Deo, BWV 191, composed in 1745. Three years later, Bach adapted much of the music from this cantata for the Gloria section of his monumental Mass in B Minor.
After you complete the purchase, you will receive a confirmation email with a link to the concert.