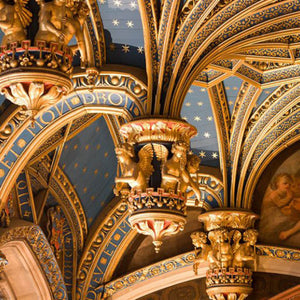 View the video of our October 27th concert. 
Choir of St. Luke in the Fields
The English Chapel Royal, founded in the 14th century, is considered to be the cradle of English church music. The reformation may have replaced Latin, but the music composed for the English rite was no less splendid and opulent. The greatest 16th century composers and musicians worked within the precincts of the Chapel Royal, including William Byrd, Thomas Tomkins, Thomas Weelkes, Robert Parsons, John Sheppard and Orlando Gibbons. The concert will present an array of music by these composers composed for the magnificent services for the royal household.

After you complete the purchase, you will receive a confirmation email with a link to the concert.
You can view the program listing, program notes, and texts here: 
http://saintlukesnyc.org/concertprogram