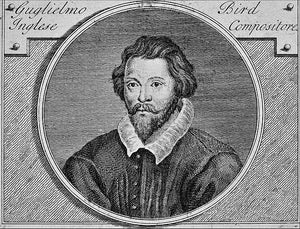 October 26, 2023 - 7:30 PM (lecture at 6:30 PM)
Church of St. Luke in the Fields, 487 Hudson Street, NY NY 10014

Byrd at 400: The Great Service
Choir of St. Luke in the Fields
As a fitting celebration of the 400th anniversary of William Byrd's death, we present his monumental Great Service, often described as the "crown jewel" of Anglican sacred music. It is one of his most magnificent creations, awesome in scale and hugely demanding, with intricate and complex ten-part polyphony. The program will also include psalms, anthems and organ works by Byrd.
Tickets will be mailed after Labor Day. 
All tickets ordered after October 12 will be held at the door for pick-up.